Click here to Choose your Next Cheap Tour To Egypt The Price Starts From $22
Cairo the capital of Egypt, is a vibrant and bustling city rich in history and culture. From ancient wonders to modern experiences, Cairo has something for every traveler.
Here are the Top 10 Best activities in Cairo
Visit the Pyramids of Giza
The Pyramids of Giza are a fantastic sight to behold and a must-visit for anyone traveling to Cairo. It's hard not to be amazed by the sheer size and age of these iconic landmarks, which have been around since 2560 BC! You can explore the pyramids from all angles, take a camel ride through them, or even go inside one for an up-close look at its burial chamber. No matter what you decide to do while visiting this incredible place, it will surely be an experience you won't forget anytime soon!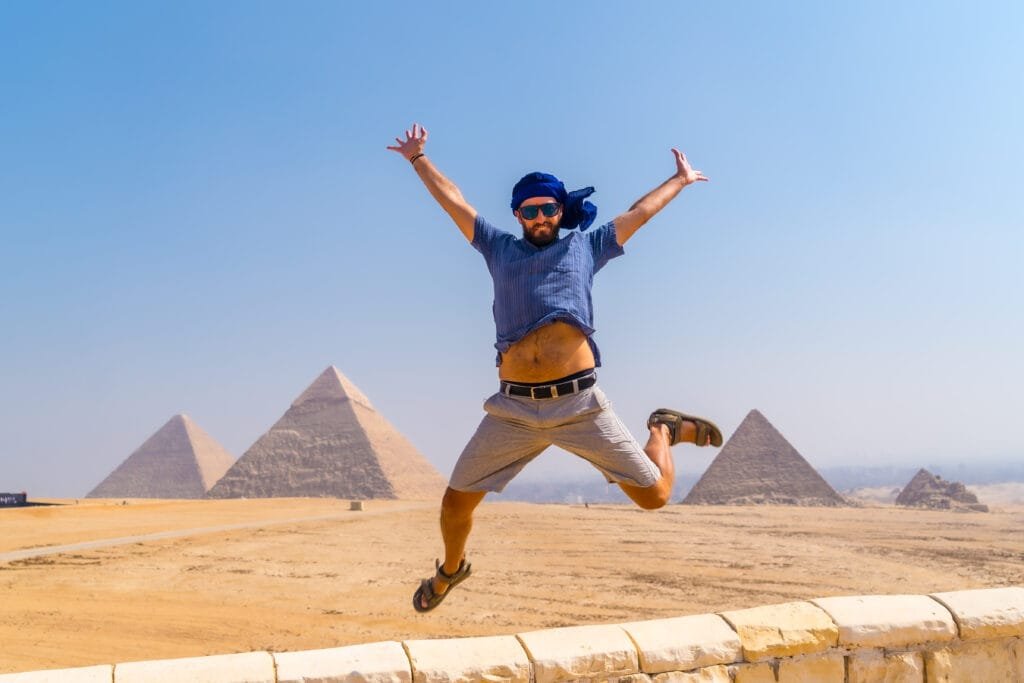 Tour the Egyptian Museum
The Egyptian Museum is an incredible place to explore and learn about ancient history. You can marvel at the many artifacts from Tutankhamun's tomb, as well as other pieces from the past that tell stories of this fascinating culture. It truly is a remarkable experience – you could easily spend hours wandering around admiring all the different items and uncovering stories of Egypt's rich history! So if you're looking for something educational yet fun, then be sure to visit The Egyptian Museum – it really is worth every minute!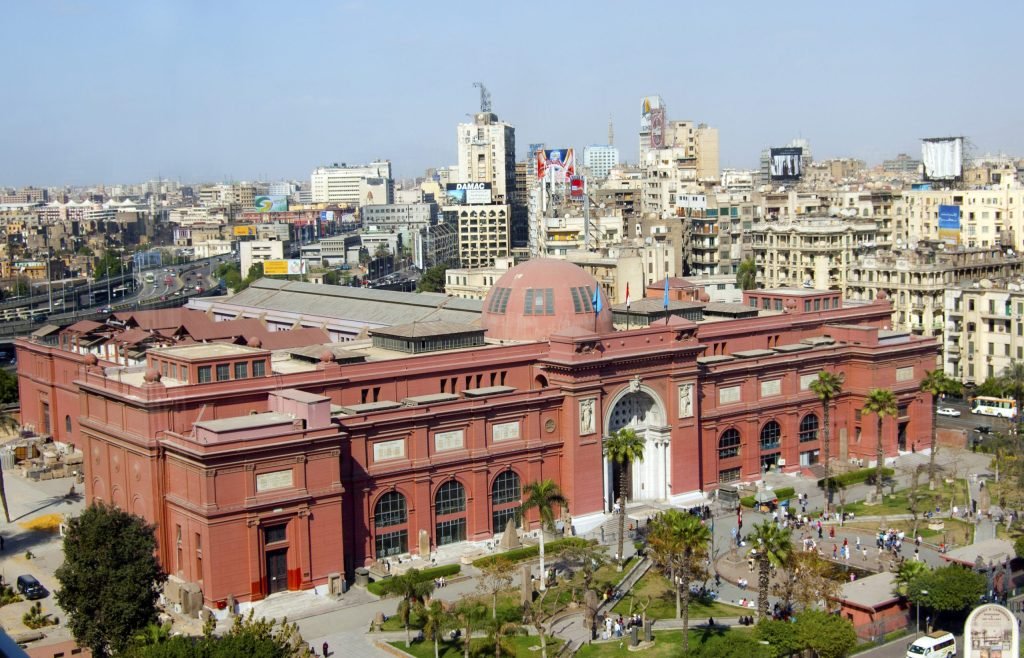 Explore Old Cairo
Old Cairo is an amazing place to explore and discover the city's rich history. It is home to some of Egypt's most beautiful mosques, churches, and museums. You can stroll through its narrow streets or visit the iconic Hanging Church for a unique experience. Don't forget also to check out Ben Ezra Synagogue, one of the oldest synagogues in Cairo! With so much culture and beauty around you, Old Cairo will definitely be worth your time!
Take a Nile River Cruise
A Nile River cruise is an amazing way to view Cairo from a unique and breathtaking perspective. As you sail along the river, you can relax on the boat-felucca ride, savor a delicious meal, and take in all the stunning views of this beautiful city that line both sides of the banks. It's truly an unforgettable experience that will leave you with lasting memories!
Shop at Khan el-Khalili Bazaar
Khan el-Khalili is an incredible experience for anyone visiting Cairo. This historic bazaar is full of life and vibrant colors, with shops and vendors selling various items ranging from spices to souvenirs. You can haggle for prices, take in the sights and sounds of the bustling atmosphere, or explore this colorful market! No matter your reason for visiting Khan el-Khalili, it will surely be an enjoyable experience you won't forget anytime soon. Whether you're looking to buy supplies or soak up the culture here, there's something special waiting at this amazing marketplace – so don't miss out on your chance to visit!
Visit Salah El Din Citadel
The Salah El Din Citadel is an incredible place to explore! There's something for everyone, from its impressive architecture and fascinating history to the breathtaking views from atop the citadel. Take a guided tour through its museums and mosques and learn about Cairo's culture throughout time. Adventure seekers can enjoy exploring this medieval fortress that was once the seat of power in Cairo while those looking for knowledge will appreciate all it has to offer. Visiting this remarkable fortress is sure to be an unforgettable experience!
See the Mosque of Muhammad Ali
The Mosque of Muhammad Ali is an absolute must-see attraction in Cairo. Located at the Citadel, it features stunning architecture and intricate details that make it one of the most beautiful mosques in Egypt. Visitors can take a guided tour to learn more about its history and significance or simply admire its grandeur from the outside. With breathtaking views of Old Cairo, this mosque is an essential part of any trip to the city – offering visitors a chance to experience some truly remarkable sights and sounds along with learning about Islamic culture firsthand!
Visit Coptic Cairo
Coptic Cairo is a historic district that holds many of the city's oldest and most stunning structures. Located in Old Cairo, it provides an opportunity to explore some of Egypt's most remarkable pieces from its past. Visitors can experience the intricate architecture and rich history of renowned churches such as the Church of St. George and the Church of St. Sergius, while also getting an insight into its vibrant culture today – making Coptic Cairo a must-see destination for anyone interested in exploring Egypt's fascinating history or cultural heritage.
Read more: The Top Best 10 Hotels in Egypt for 2023
Enjoy a Sound and Light Show
Cairo's historic sites are a must-see for any traveler. The Pyramids of Giza offer an unforgettable experience with their sound and light shows, which bring the ancient structures to life in stunning visual displays accompanied by narration. These unique experiences provide visitors with a deeper insight into the history of these iconic landmarks, making them truly memorable attractions that should not be missed during your time in Cairo.
Sample Egyptian Cuisine
Cairo is a city renowned for its delicious and unique cuisine. From the traditional koshari, ful medames, and taameya dishes to the many other local specialties available in restaurants and cafes throughout the city, visitors can experience true Egyptian culture through food. Exploring these eateries provides an opportunity to sample some of Cairo's best culinary offerings while also immersing yourself in local customs.
Conclusion
Cairo is an exciting and vibrant city that offers something for everyone. From the ancient wonders of the Giza Pyramids to modern-day delights such as shopping in Khan el Khalili or exploring Islamic Cairo, there are endless activities to enjoy during your visit. To ensure you get the most out of your time in this amazing city, we've compiled a list of our top ten must-do experiences – from visiting the Great Pyramids to visiting one of Cairo's many museums and galleries. Whether you're looking for culture or adventure, these activities will provide you with an unforgettable experience during your stay in Cairo!