Embark on an unforgettable journey through the captivating beauty of Egypt's most breathtaking seaside destinations. Dive into the sparkling blue waters, bask in the golden sands, and lose yourself in the mesmerizing coastal panoramas that will leave you spellbound.
Introduction
Egypt, a country teeming with ancient marvels and vibrant cultures, is home to an unparalleled coastline stretching over 2450 kilometers. This extensive coastline harbors numerous extraordinary beaches that draw in beach enthusiasts from all around the world. Offering a blend of beautiful scenery, adventurous water sports, and relaxing atmospheres, these beaches are not to be missed.
1. Sharm El Sheikh – The Dazzling Diamond of Egypt
Nestled along the southern tip of the Sinai Peninsula, Sharm El Sheikh often takes center stage when it comes to Egypt's beach destinations. A brilliant fusion of nature's beauty and human-made attractions, this resort town boasts numerous beaches, each possessing its own unique charm and allure.
Naama Bay: At the heart of Sharm El Sheikh, Naama Bay is a bustling beachside resort known for its sandy beaches and clear azure waters. Lined with luxury resorts and vibrant eateries, the Bay offers an energetic atmosphere where you can relax on the sandy beach, try out water sports, or delve into its vibrant nightlife.
Sharks Bay: Despite its intimidating name, Sharks Bay is a tranquil and safe location for tourists. It provides spectacular views of the Red Sea and is a popular spot for snorkeling and scuba diving, thanks to its rich marine life.
Ras Um Sid: For those looking for some quiet time, Ras Um Sid is a serene escape. This beach is part of a protected area, which ensures its unspoiled natural beauty remains intact.
2. Hurghada – The Jewel of the Red Sea
The bustling beach town of Hurghada, once a humble fishing village, is particularly famous for its watersport activities like windsurfing, sailing, deep-sea fishing, and scuba diving. The Red Sea's underwater world, teeming with vibrant coral reefs and exotic marine life, is a diver's paradise.
Moreover, the city's nightlife is a buzzing mix of bars, nightclubs, and restaurants. If you're in search of a beach destination that marries leisure, adventure, and nightlife, Hurghada is your place.
3. Dahab – The Golden Beach
Dahab, a small town located about 80 km northeast of Sharm el-Sheikh on the southeast coast of the Sinai Peninsula, is known for its golden sand (Dahab means 'gold' in Arabic). This popular destination for windsurfing, scuba diving, and rock climbing also hosts the famous Blue Hole, a submarine sinkhole around 94 meters deep, known as one of the most dangerous diving spots globally.
The bohemian vibe of Dahab, with numerous seafront restaurants and bars offering a variety of local and international cuisines, gives it a charm like no other.
4. Marsa Alam – The Pristine Paradise
Marsa Alam, a quiet town near Egypt's southern border, remains relatively untouched by mass tourism. This unspoiled gem offers a unique opportunity to explore the pristine beauty of the Red Sea's coral reefs.
The beaches here are often less crowded, making them the perfect retreat for those seeking peace and tranquility. You can spend your time swimming with the dolphins at Samadai Reef or exploring the magnificent coral reefs of Elphinstone Reef.
5. El Gouna – The Lagoon Wonder
Often described as the Venice of Egypt due to its extensive network of canals and bridges, El Gouna is a purpose-built resort town. With sparkling lagoons, luxury resorts, golf courses, and a bustling marina, El Gouna offers an unrivaled beach experience.
The town is also famous for its environmental conservation efforts and its commitment to sustainable tourism, which adds to its charm.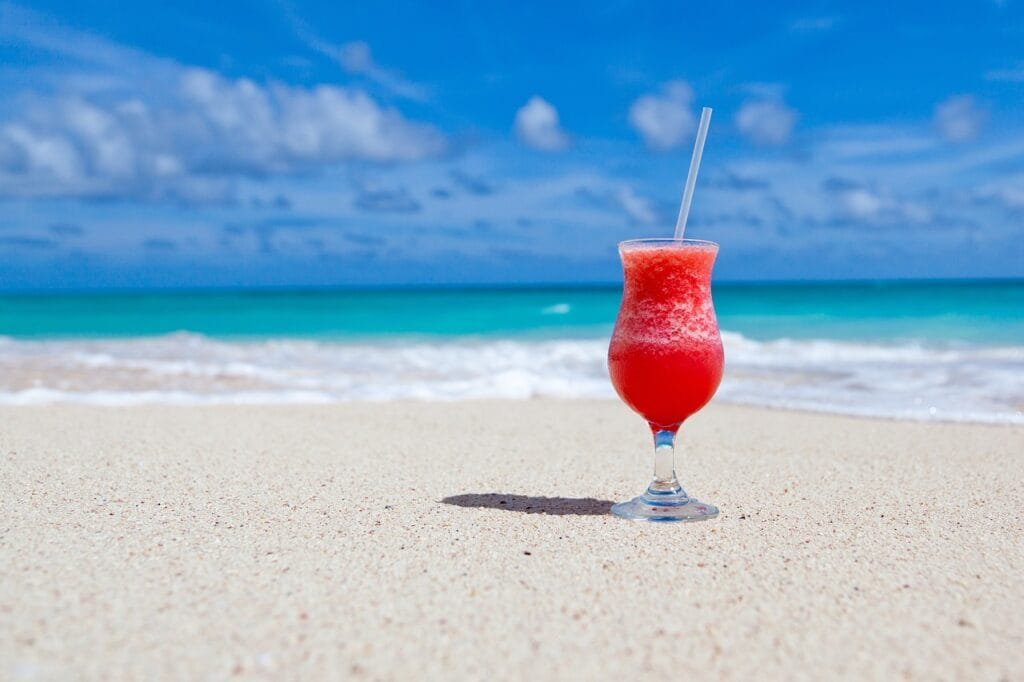 6. Ras Sudr – The Beach of Serenity
Ras Sudr, located along the Gulf of Suez, is a paradise for wind and kitesurfing enthusiasts. The region's consistent wind conditions make it perfect for these activities. But Ras Sudr is not all about water sports. With its picturesque landscapes and quiet beaches, it is also an excellent place for those looking to relax and rejuvenate.
7. Nuweiba – The Bedouin Beauty
Situated between Dahab and Taba, Nuweiba is a hidden gem in Egypt's Sinai Peninsula. This charming coastal town offers a delightful mix of sandy beaches, clear blue waters, and Bedouin culture.
Nuweiba is divided into two main parts: the Bedouin village of Tarabin with its traditional lifestyle and customs, and the port town with its bustling market.
8. Ain Sokhna – The Beach Near Cairo
Ain Sokhna, located just an hour's drive from Cairo, is the closest beach destination to Egypt's bustling capital. It offers a refreshing escape from the city's hustle and bustle, with its tranquil beaches and stunning views of the Red Sea.
Here, you can enjoy a variety of activities such as parasailing, jet-skiing, or simply soaking in the sun on the beach.
9. Agiba Beach – The Hidden Gem
Agiba Beach, a small and secluded beach located near Marsa Matrouh on Egypt's north coast, is one of the country's most beautiful beaches. Its crystal-clear waters, white sandy beaches, and surrounding cliffs create a magical setting.
Despite its beauty, Agiba Beach remains relatively unexplored and less crowded, making it a perfect spot for those seeking peace and tranquility.
10. Alexandria – The Beach of History
Located on Egypt's Mediterranean coast, Alexandria, also known as the 'Bride of the Mediterranean', is steeped in history and culture. Besides its historical landmarks like the Qaitbay Citadel and Montaza Palace, the city offers beautiful sandy beaches where you can relax and enjoy the pleasant Mediterranean climate.
Read more: The 10 Ultimate Honeymoon Packages to Egypt: An Unforgettable Romantic Adventure
11. Sahl Hasheesh – The Beach of Luxury
Sahl Hasheesh, a purpose-built luxury resort town located south of Hurghada, offers an opulent beach experience with its private sandy beaches, crystal-clear waters, and luxury beachfront resorts.
The town also hosts a vibrant nightlife with numerous bars, restaurants, and entertainment venues.
12. Taba – The Beach with Spectacular Views
Located in the northernmost part of Egypt's Red Sea Riviera, Taba is a picturesque town known for its beautiful landscapes and serene beaches. The area offers spectacular views of the neighboring countries of Jordan, Israel, and Saudi Arabia.
Here, you can visit the historic Salah El-Din Castle on Pharaoh's Island or explore the fascinating Colored Canyon.
Conclusion
Egypt's varied landscape, coupled with its historic richness, makes it a compelling country to visit. Its beaches, with their golden sands, crystal-clear waters, and diverse marine life, offer a unique beach experience. Whether you're a history buff, a water sports enthusiast, or a sun-seeker, the best beaches in Egypt await you.
FAQs
1. Which beach in Egypt is the best for water sports?
Naama Bay and El Gouna Beach are popular for water sports.
2. Which beach is recommended for a quiet and peaceful getaway?
Marsa Matrouh Beach is perfect for a tranquil retreat.
3. Which beach offers the most luxurious experience?
Sahl Hasheesh offers an extravagant beach holiday experience with its luxurious resorts and upscale amenities.