Click here to Choose your Next Cheap Tour To Egypt The Price Starts From $22
Affordable Egypt Tours Without Compromising on Quality
Exploring Egypt's rich history and culture is an adventure that should not be missed! Whether you're a first-time traveler or a seasoned explorer, this comprehensive guide will help make your trip to Egypt unforgettable. With just a little bit of planning, you can experience the wonders of this ancient land without breaking the bank. We'll explore how to save money on your trip, what sights are must-sees for any visitor, and tips for making the most out of every moment in Egypt. So don't wait – start planning today and get ready to embark on an incredible journey through one of history's oldest civilizations!
Planning Your Budget Egypt Tours: Timing and Itinerary
Choosing the Right Time to Travel
The first step in planning your Egypt tour on a budget is to choose the right time to travel. Off-peak season, which falls between May and October, is the best time to find lower prices on flights, accommodations, and tour packages. Not only will you save money, but you'll also avoid the crowds, making it easier to explore iconic landmarks like the ancient Egyptian sarcophagus.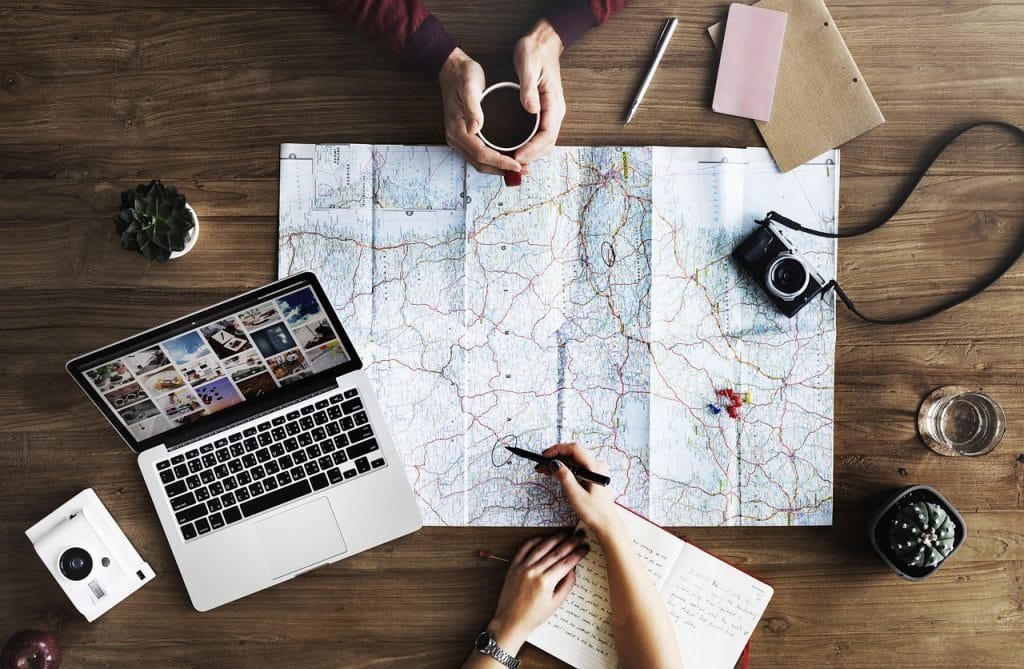 Crafting a Smart Itinerary
When planning your Egypt tours, create an itinerary that balances popular tourist destinations with lesser-known attractions. This will allow you to experience the best of Egypt while avoiding overpriced tourist traps. Research in advance to find affordable local tour operators offering guided tours and excursions to iconic sights such as the Great Pyramids of Giza, Luxor, and the Valley of the Kings.
Top Sights to Include in Your Budget Egypt Tours
No trip to Egypt would be complete without visiting the Great Pyramids of Giza and the Sphinx. This world-famous archaeological site is one of the Seven Wonders of the Ancient World and home to the ancient Egyptian sarcophagus. Plan your visit early in the morning or late in the afternoon to avoid peak crowd times and save on admission fees.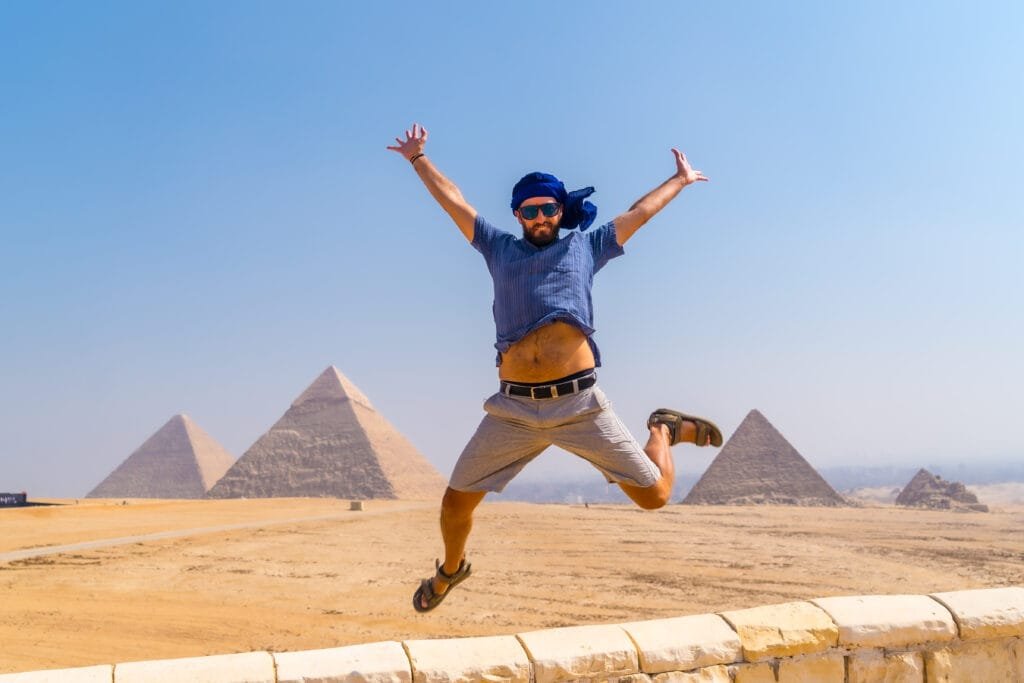 The Egyptian Museum in Cairo is an absolute must-see for anyone interested in ancient history. It houses the world's largest collection of artifacts from Ancient Egypt, including the famous Tutankhamun's death mask and several ancient Egyptian sarcophagi. With a minimal entrance fee, you can spend hours exploring the treasures of Egypt's history – it really is worth every penny! Not only will you get to see some incredible pieces up close but also learn about their cultural significance and how they were used by Egyptians thousands of years ago. So if you ever find yourself near Cairo make sure to check out this amazing museum!
Visiting Luxor is a must when you are in Egypt! Home to some of the most magnificent temples, including Karnak and Luxor Temple, it's easy to see why this ancient city of Thebes has been such an attraction for tourists over the years. And don't worry about entrance fees – they are relatively affordable compared with other attractions in Egypt. So make sure that you add visiting Luxor to your list during your next tour!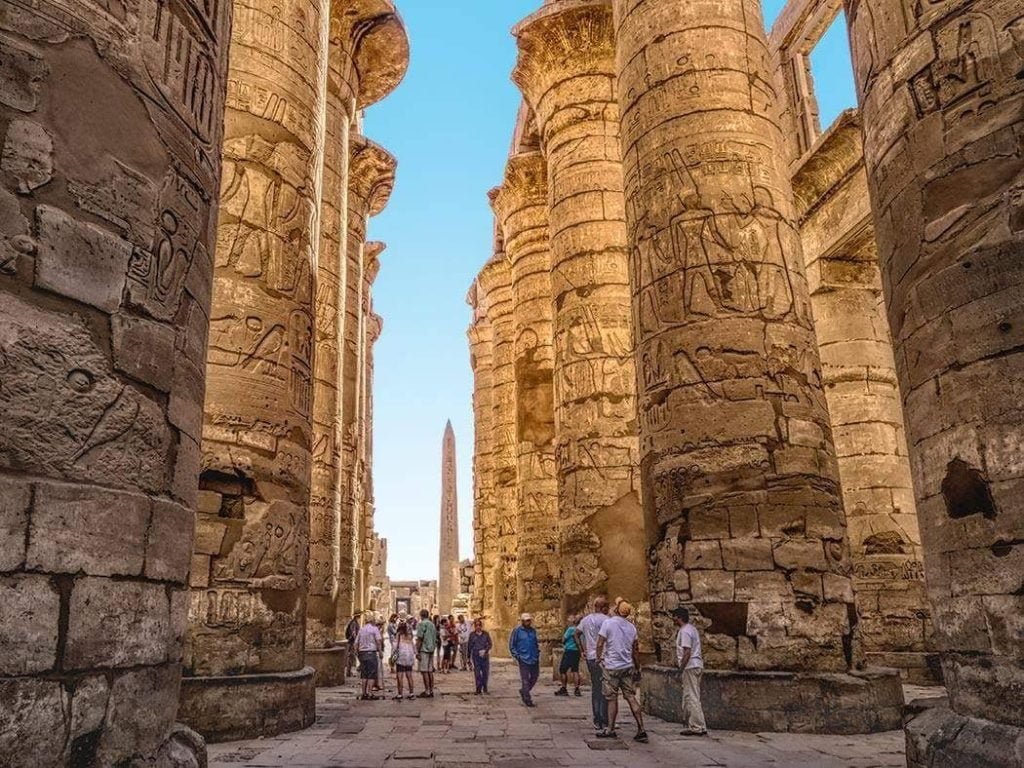 Money-Saving Tips for Your Egypt Tours
Travel Independently
One of the most significant ways to save money on your Egypt tours is to travel independently. By skipping pre-packaged tours and booking your flights, accommodations, and local guided tours separately, you can often save a substantial amount. Plus, this gives you more control over your budget and travel experience.
At our company, we are dedicated to helping you with all of your travel needs. We can help you book flights and accommodations for any destination around Egypt. In addition, we offer local guided tours that will give you an inside look into some of the most beautiful places in Egypt. Our team is here to make sure your vacation is stress-free and enjoyable! So let us take care of all your booking needs so that you can focus on having a great time during your travels!
Eat Local and Street Food
instead of eating at expensive restaurants, why not try some delicious local Egyptian cuisine from street vendors and small eateries? You'll get to experience the true flavor of Egypt while also saving money! Not only will you enjoy amazing food, but you'll also be supporting local businesses and getting a more authentic taste of Egypt's unique culinary culture. So next time you're in Egypt, make sure to check out the street vendors and small eateries for an unforgettable dining experience!
Use Public Transportation
Taking advantage of Egypt's public transportation system, including buses, trains, and the Cairo Metro is another excellent way to save money during your Egypt tours. Not only is it cost-effective, but it also allows you to experience Egypt like a local.
Shopping in Egypt can be a great experience, and it's important to remember that haggling is an expected practice! When you're at the local markets and souks, don't be afraid to bargain for a better price. It's part of the fun of shopping in Egypt and can help you save money on souvenirs or other items during your tour. Don't worry if you feel uncomfortable bargaining – just start with a lower offer than what they ask for first, then work up from there until both parties are happy. Good luck out there!
Accommodation Options for Budget Egypt Tours
Budget Hotels and Hostels
If you're looking for an affordable place to stay in Egypt, there are plenty of options available. Budget hotels and hostels offer clean, safe rooms with basic amenities that won't break the bank. Booking your accommodation in advance can help you secure even lower rates so it's worth doing some research before your trip. With a little planning and research, finding great-value accommodation doesn't have to be difficult!
Airbnb and Vacation Rentals
Another option for budget accommodation is to rent private apartments or rooms through platforms like Airbnb. This allows you to save money on your Egypt tours while experiencing a more authentic, local atmosphere.
Booking Affordable Guided Tours
Local Tour Operators
When it comes to booking guided tours and excursions, opting for local tour operators is the way to go! Not only are their prices usually more affordable than larger companies, but they also provide a much more personalized and authentic experience. To ensure you get the best deals possible, make sure to read reviews of different operators before making your decision. Booking in advance will also help guarantee that you don't miss out on any great offers or discounts! All in all, going with a local operator is definitely worth considering if you're looking for an enjoyable yet budget-friendly adventure.
you can choose from our tour packages from this link Tour Packages
Joining a group tour can be an affordable way to explore Egypt's top attractions. Sharing the cost of transportation, admission fees, and a guide with other travelers can significantly reduce your expenses during your Egypt tours.
Travel Insurance for Budget Egypt Tours
Traveling can be an exciting and rewarding experience, but it's important to remember that unexpected things can happen while you're away. While it may seem like a good idea to save money by skipping travel insurance, having coverage is essential for any trip. Investing in an affordable plan with comprehensive coverage will help protect you from the financial repercussions of illnesses, accidents, or lost luggage during your travels. Don't let unforeseen events ruin your vacation – make sure you have the right travel insurance before hitting the road!
Conclusion: Enjoying Egypt Tours on a Budget Without Compromising on Quality
With the right planning and smart strategies, it's possible to experience the wonders of Egypt tours without sacrificing quality. By traveling during off-peak seasons, choosing affordable accommodations, eating local cuisine, and booking guided tours with local operators, you can save money while still enjoying the rich history and culture of this ancient land. So pack your bags and embark on the adventure of a lifetime, exploring iconic sites like the Great Pyramids of Giza, the ancient Egyptian sarcophagus, and the mesmerizing temples of Luxor, all without breaking the bank.