the god Amun is also called (Amin) and had a great place in the Pharaonic civilization.
He was considered one of the main deities in ancient Egyptian mythology.
Despite his importance, and worshiping him for a long period of time.
However, it was forgotten after the passage of time.
Finally, his worship was completely forgotten.
Because the ancient (hieroglyphic) language is difficult.
It cannot be said that the method of pronouncing the name of this god is correct.
There are many stories and legends about this deity.
He also has some (unconfirmed) stories about the Prophet Noah.
And revenge on his people through the flood.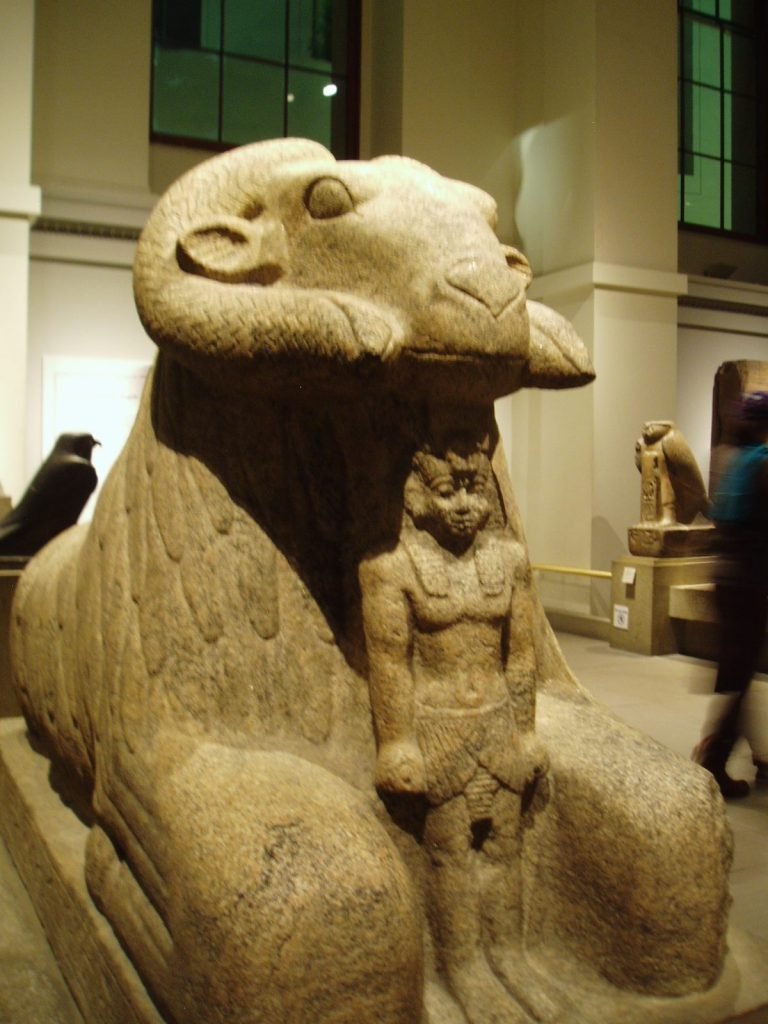 the god Amun and his most important information
The word Amun in the ancient Egyptian language means (the secret – the inner one).
In the late era, the title (male genitalia) was given to God Amun.
It was called the master of the gods.
the creator of the earth and the sky.
Pharaohs were considered Amun the god of war.
This god has the advantage that his worship became widespread in all ancient Egyptian cities.
Also, a large number of Egyptians worshiped him.
The Egyptian city of Thebes was using Amon as its slogan.
And his name has been associated with this city for many years.
The city of Thebes is the religious city in the Pharaonic state throughout the ages and kings.
Construction of the Temple of Karnak
One of the most famous temples in Egypt.
It is considered the largest temple built in ancient Egypt.
One of the most famous temples in Egypt.
It is considered the largest temple built in ancient Egypt.
It is offered sacrifices in it, Many statues and galleries were to be built inside it from the kings of the Pharaohs later.
Many people believe that Amun Siwa is Amun Egypt.
In fact, Amon Siwa is (Amun Libya).
But many historians believed it to be the same king in Egypt.
And the kings of Egypt must go to the Siwa Temple to obtain the legitimacy of their rule of the country and obtain the title (son of Amun).
Read also: The most important information about the god Horus
the god Amun and the flood of Prophet Noah
Seti I Cemetery contained many secrets in the Pharaonic State.
Where the story (the destruction of mankind) was engraved on the walls of the cemetery.
The story briefly revolves around the knowledge of God Amun,
that there is a group of people planning a conspiracy to get rid of him and his rule.
King Amun asked King Hathor to help him get rid of and kill this group because they betrayed him.
Although this story has the latest long and intertwined.
However, many historians associate its events with the events of the story of the Prophet Noah and the Flood.